Accessories
Check out some of the innovative accessories and items we can add to your new cabinet design.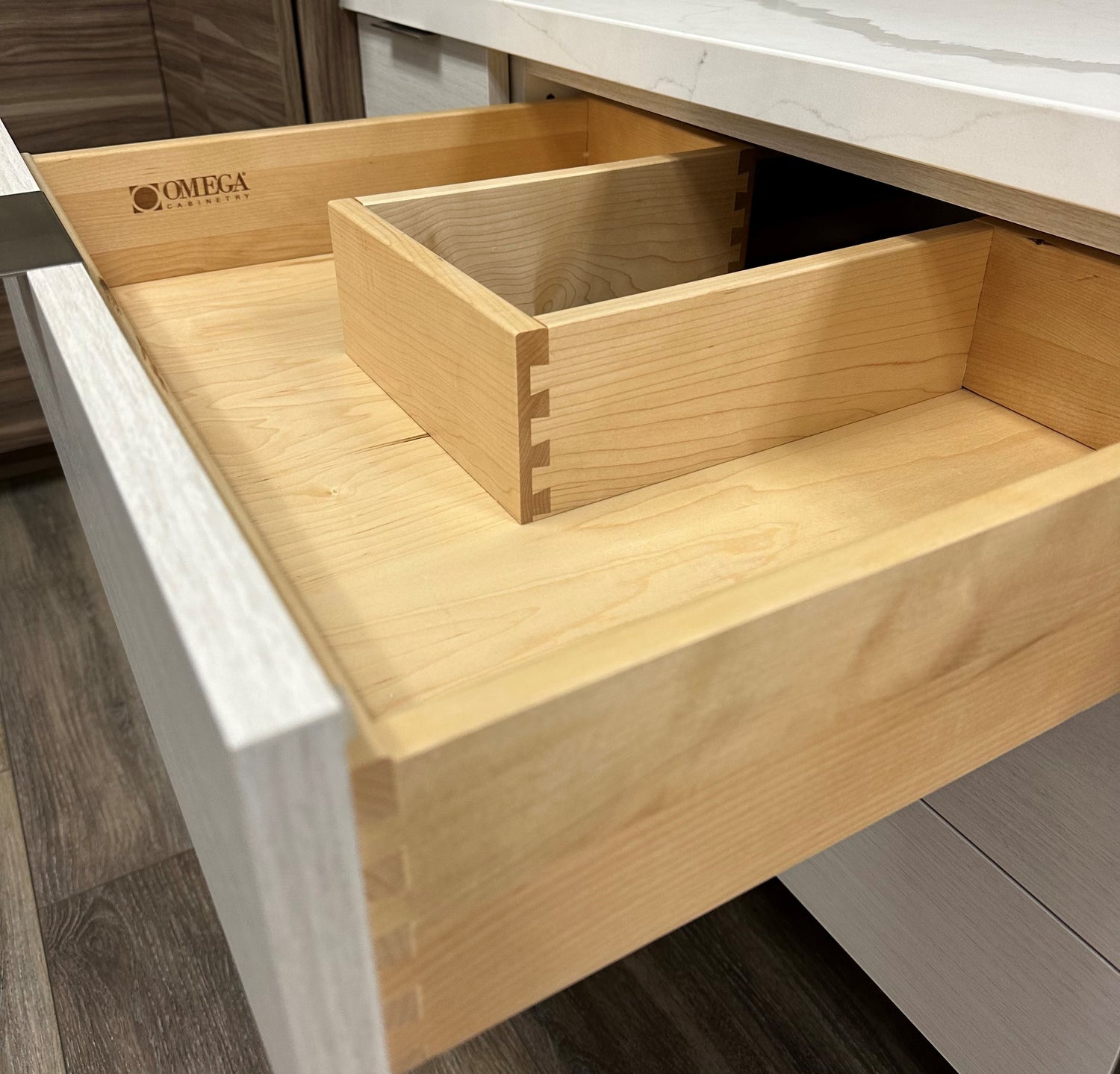 U-Shaped Cabinet Drawer
Maximize storage in your sink or vanity by adding this prep for plumbing option that surrounds the plumbing from your sink.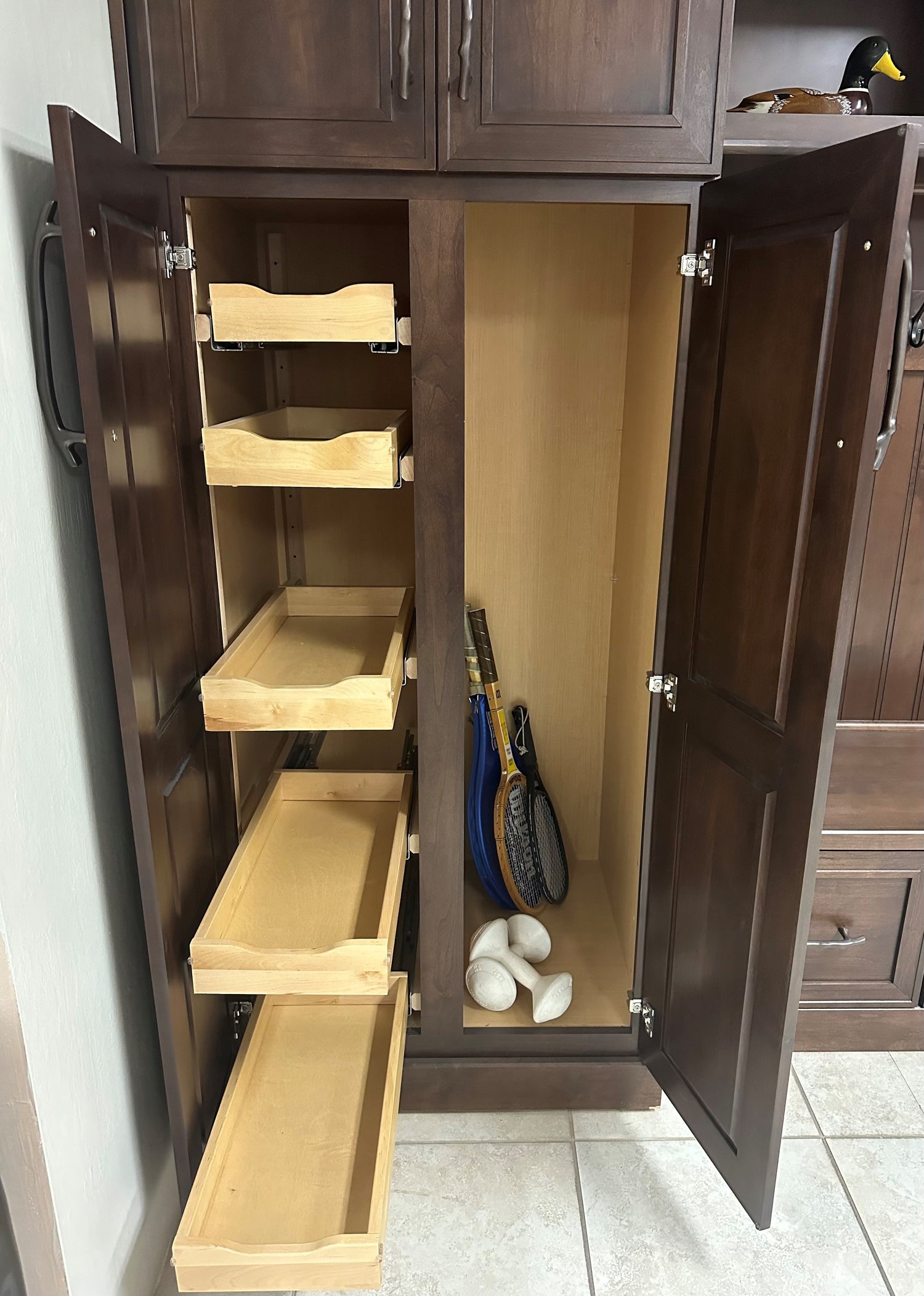 Utility Cabinet Combination With Roll-Out Trays
Tall cabinet organization at is finest. Fit and organize tall and small stuff in the same cabinet with this utility combination cabinet, ask your designer for more info.
Toe Kick Drawer
Make the most of your cabinets and those unexpected spaces by adding drawers under your cabinet. A great way to hide valuables or tuck away those items not used a lot.
Roll Out Trays
Tired of getting on your hands and knees to grab something from the back of the cabinet? Ask your designer about adding roll out trays today!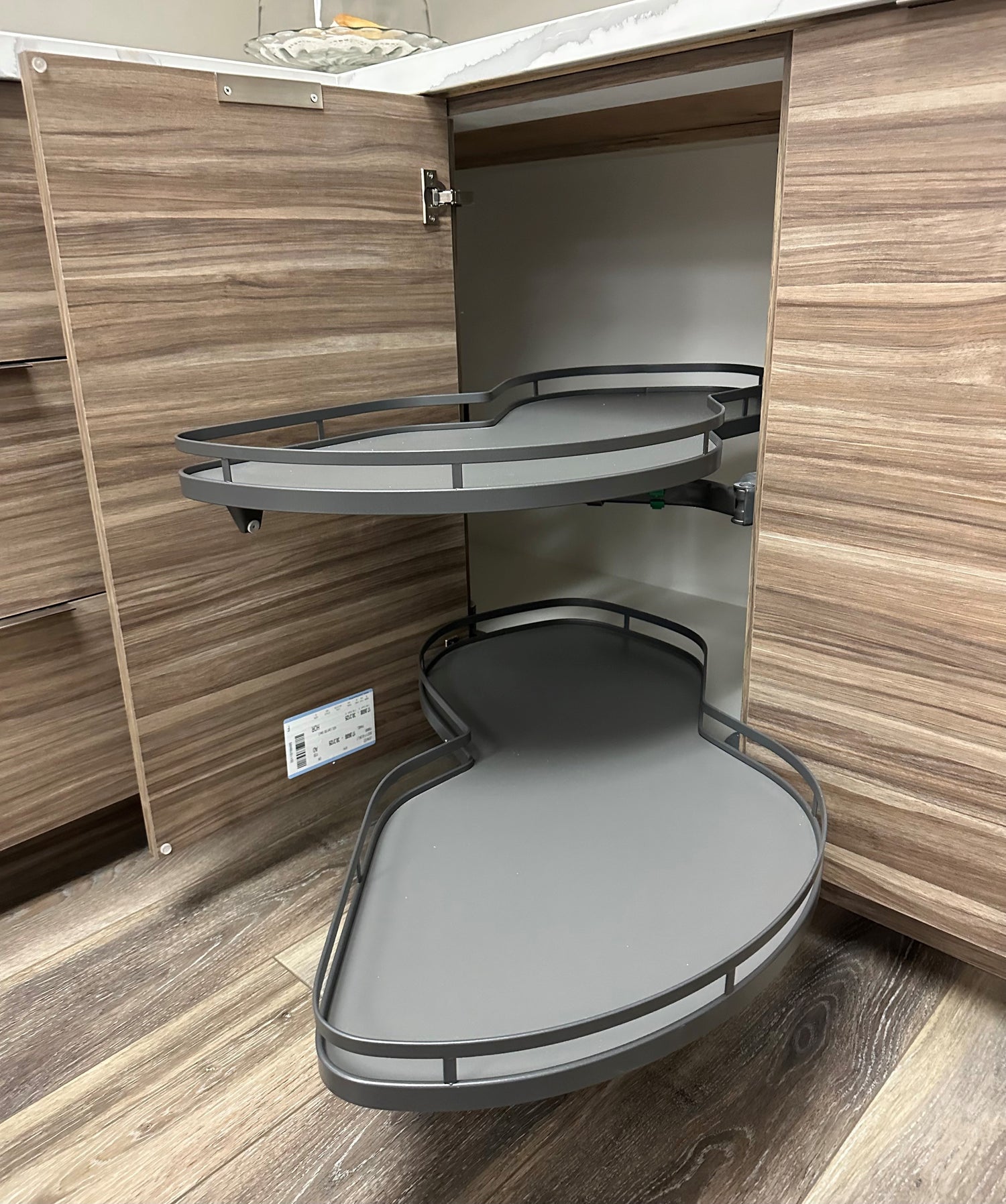 Blind Corner Cabinet With Lemans Swing Out
The Lemans pull out is a great corner cabinet option. There's no more reaching way back into the blind corner cabinet, now you can have it come to you with the lemans pull out option!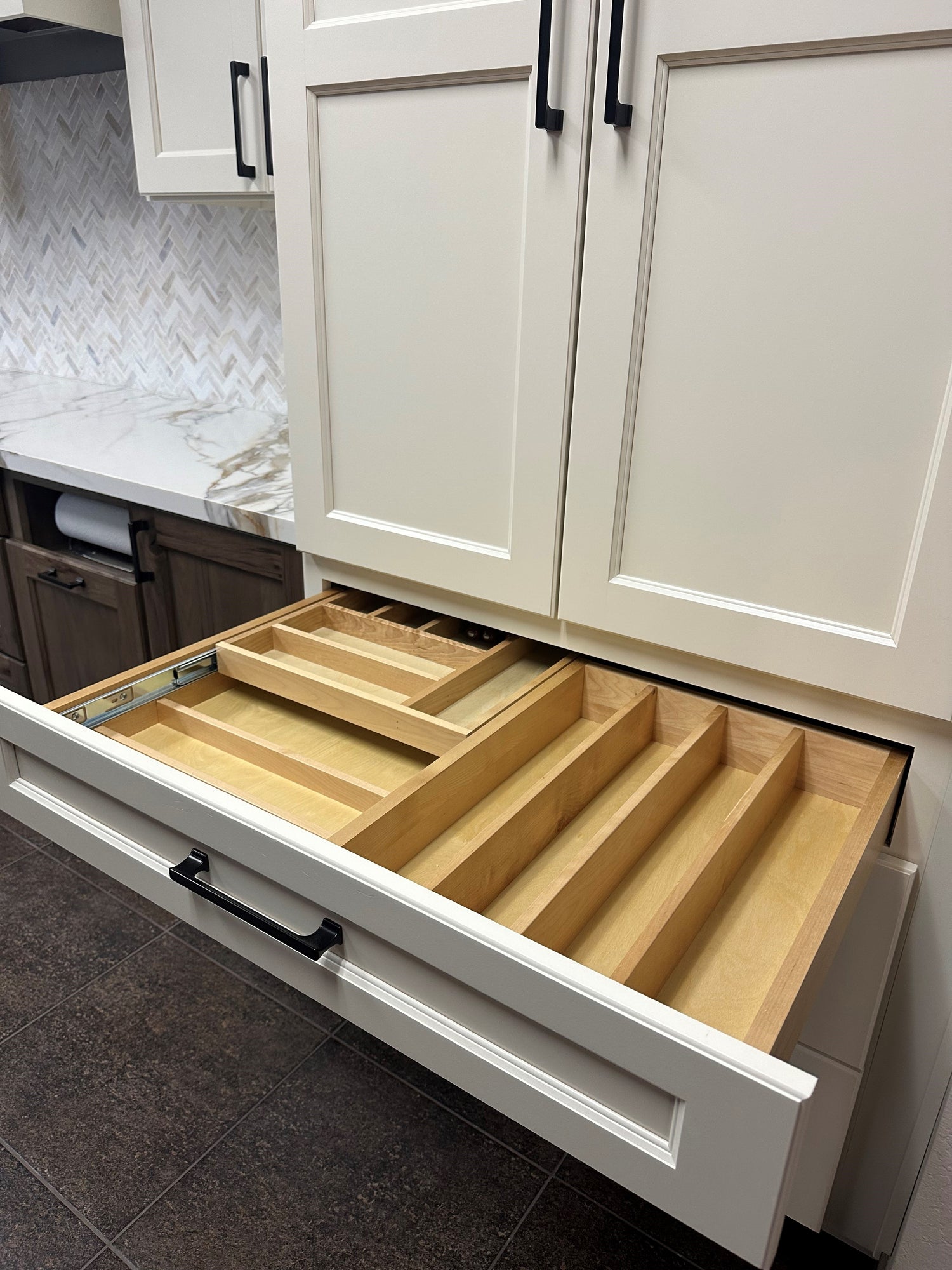 Cutlery Divider
Keep your tableware neatly organized with this cutlery divider option. Ask us about adding a cutlery divider into one of your drawers.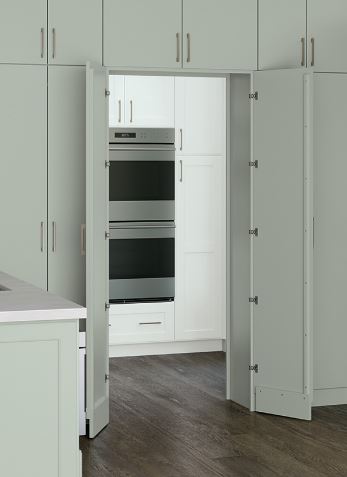 Pantry Walk Through
Add a walk through door for your pantry or walk through that look like and match your surrounding cabinets to give your home an extra custom look.
Inverted Sink Base
Maximize the use of your sink base and ditch the false front that you typically get in a standard sink base. The inverted sink base gives you a drawer underneath the doors and lets you use all the space underneath the sink.
Base Paper Towel Cabinet With Wastebasket
Don't like seeing the ugly trash can? Get one of these base paper towel cabinets with waste basket or ask about a cabinet that doesn't have the paper towel holder, we have options!